Fabric and wallpaper
From collections of hand-drawn illustrations for wallpaper and fabric, discover my best-selling designs available in my Spoonflower store here. More than 600 patterns and 54 collections are currently available. Also discover matching patterns and coordinated colors that will allow you to create a harmonious ensemble for the decoration of your home, whether it is cushions, curtains, bedding or dining room.
My designs are available on the following online stores
Floral / Botanical
Floral
Botanical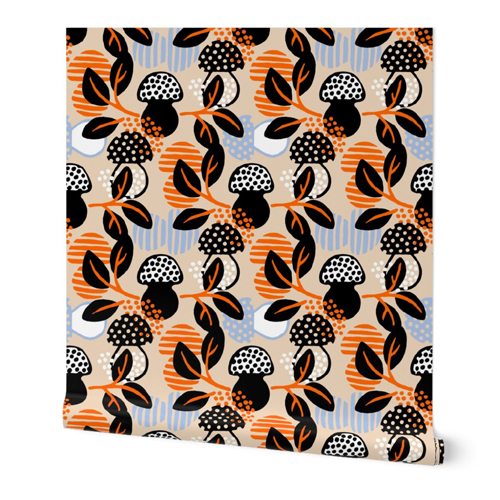 Fruits / Foodies
Colorful fruits
For kids
Fairy tales
Animals
Birds
Mammals
Seasonal
Christmas
Valentine's day
Lifestyle
Japandi
Scandi
Provence
Add boldness to your walls! The designs created are available in a wide variety of colors, from soft to vibrant! Often two size scales are offered so that you can find what suits your project. The designs shown above are available in 4 varieties of wallpaper on my Spoonflower shop: smooth removable pre-pasted wallpaper, removable woven peel-and-stick wallpaper, traditional unpasted pebble wallpaper and grasscloth wallpaper.
Whichever wallpaper option you choose, you can be assured of the highest quality finish every time. If you live in a rented space and are looking for wall coverings that won't damage the walls, removable wallpapers are the perfect solution. Choose from pre-pasted and peelable removable wallpapers. Each can be applied to walls to transform your look and are easily removable and recyclable. If you are looking for a more permanent wallpaper for your home or business space, traditional unpasted pebble wallpaper is very durable, has a beautiful finish and resists mold and mildew.