Un motif graphique et floral
Zoom sur un motif floral aux formes rondes et aux lignes dynamiques dans des tons doux de turquoise et kaki sur fond noir
English / Zoom on a floral pattern with round shapes and dynamic lines in soft tones of turquoise and khaki on a black background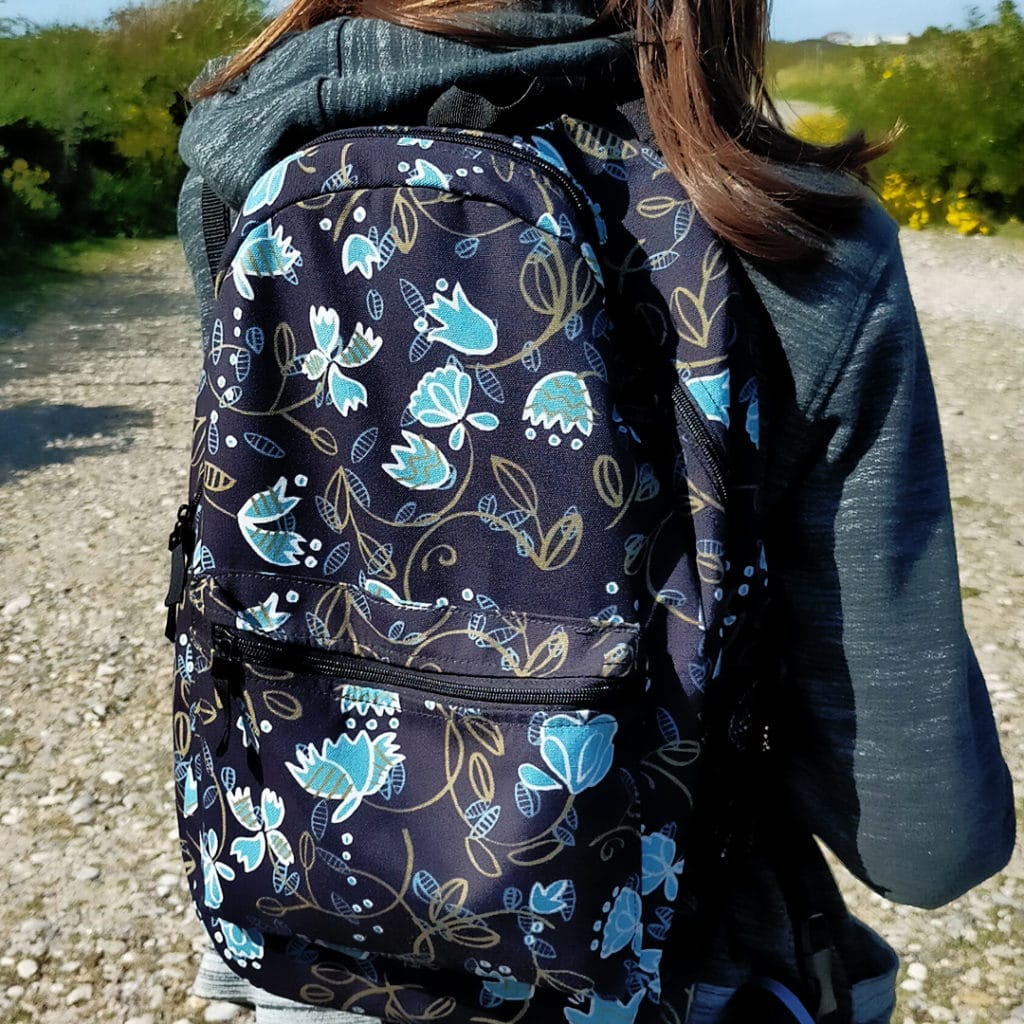 Tous les tissus sont disponibles dans ma boutique Spoonflower / To find this fabric in my SPOONFLOWER SHOP as well as household linen and wallpaper, click HERE.
English / Features spacious extra front zipper, inner laptop pocket, & mesh water bottle holder on one side, and padded shoulder straps and back.
Pour acheter ce sac / To purchase this backpack click HERE.
Pour acheter ces chaussures / To purchase the shoes or to see the whole flowers collection on the THREADLESS website click HERE.
Un motif floral stylisé décliné en plusieurs coloris
Découvrez une sélection de mes designs (disponibles sur tissus, ou imprimés sur accessoires, linge de maison, sacs etc) cliquez ICI .
English / Discover a selection of my designs (available on fabrics, or printed on accessories, linens, bags etc) click HERE.
You can see all my designs here, and find all the items in my stores : Redbubble, Society6, Threadless, Spoonflower, and Zazzle.
Merci de votre visite, et n'hésitez pas à vous abonner pour recevoir les nouveautés dans votre boite mail !
English / Thank you for your visit, and do not hesitate to subscribe to receive the news in your mailbox !
---